Programs
Our customers include organizations that are Single Owners to large Private, Public & Government undertakings, covering all sectors. By taking an independent view and concentrating on our 3-core competencies-People, Performance & Profit, we can help raise standards and improve operating effectiveness.
All our In-house Customized Programs are specifically tailored exclusively to suit the needs of your team / organization
We Specialize in:
Sales Training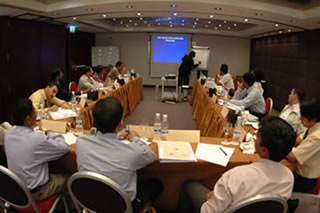 Professional Selling Skills
(Consultative Selling Skills)
Customized Sales Training
Selling Skills for specialized sectors like:

(Media
Retail
Insurance
FMCG's
Telecom
Pharma etc

Retail Sales Training
Key Account Management
Territory Management & Market Segmentation
Telesales Training
Tele-calling
Tele-Marketing
Sales Managerial Skills
Managerial Skills for Sales Managers
Dealer Management
Coaching Skills
Customer Service Skills
Complaints Handling
Customer Retention Skills
Lifetime Value of Customers
others
Presentation Skills
Negotiation Skills
How each Program/ Course works: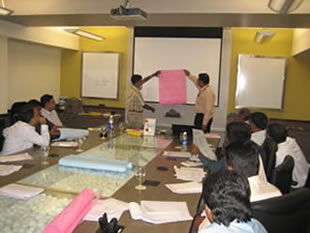 The approach used would be more of a SEE & REMEMBER, along with DO & UNDERSTAND, using audio-visuals, video clippings/movies, exercises & role-plays where needed.
At each stage (depending on the course), a movie would be shown to reinforce the principles.
Participants are provided a full understanding of both the buying & selling processes and the importance of being well organized. Over the period of the course, participants work through the 6 step sales process, practicing the skills at each stage, so that their selling skills are developed & reinforced.
During the course they work on selling their products, & managing different customer situations making the role-plays realistic & practical
At the end of the program each of them would take back an action plan that they could put to immediate use!
Our Guarantee & Challenge!
Check us out first!! … Before you consider anyone else!
Call us today to help us understand your specific need: We'll send you a detailed Proposal tailored to that specific need!